Colloquium registration process preferences mixed grades over senior privilege
Riley Klich, Editor, Features and Profiles
October 4, 2022
The new school year brought a lot of excitement and new changes, one of which had to do with DePaul Prep's twice monthly colloquiums. Colloquiums continue to allow students to explore new interests during what would be regular school hours each Vincentian Day. The registration process looked a little different this year, resulting in mixed reactions across the school community. The loss of seniority and some amount of students not landing their top eight colloquium choices sparked controversy among the student body. 
While a computer program does the sorting process, the human brain behind colloquium registration is Mr. Mitch Baum. In a recent interview, Baum elaborated about some of the misconceptions students often have about how their colloquiums are chosen. 
The process turns out to not be completely random but instead a logic based cycle system. "It is not like one person that handpicks everything, but essentially a computer brain that takes all the requests that kids make and runs through truly millions to hundreds of millions of combinations."
"I take that program and I essentially retrofit it to do colloquiums. Once you all put your requests in for your top eight choices, I go in and mark them all in terms of priority. If the system can't satisfy your first choice, it goes to alternate 1, your second choice, and so on," Baum said. This process allows for students to have the highest probability of receiving their first choice colloquium.
Last year, seniors had priority in receiving their top colloquium picks. However, this seniority was lost during this year's registration process. When asked why, Mr.Baum said it was due to two main reasons.
At the end of last year, teachers reflected on how colloquiums had gone. One thing that was noticed was that some seniors were frequently absent on Vincentian days. "If you are a freshman that didn't get any of your top choices and then watch seniors get their first choice and not show up, that's just not fair," Baum stated. 
In addition to the attendance data, the larger reason for the abandonment of seniority was single grade colloquiums. There were colloquiums dominated by single grade levels, which defeated the goal of allowing students from different grades to meet. "And while that can be nice in some instances, it can also be really tough. Having a balance of grade levels makes it a lot easier," Baum said.
Baum added that, "One of the other changes that I made was that when all of the students got loaded into the scheduler, the only other priority that it had was to prioritize getting a balance of grade levels." This means that the system attempted to make sure there was a variety of ages in each individual colloquium. 
On the subject of colloquium registration, Baum added one last reminder for students. "Just like when you register for classes for the school year, colloquium registration is something that requires your attention. If you're going to not give it good attention, you're only hurting yourself, your experience, and your possible input. Make sure you please take the time to read what you're actually registering for. Keep an open mind!"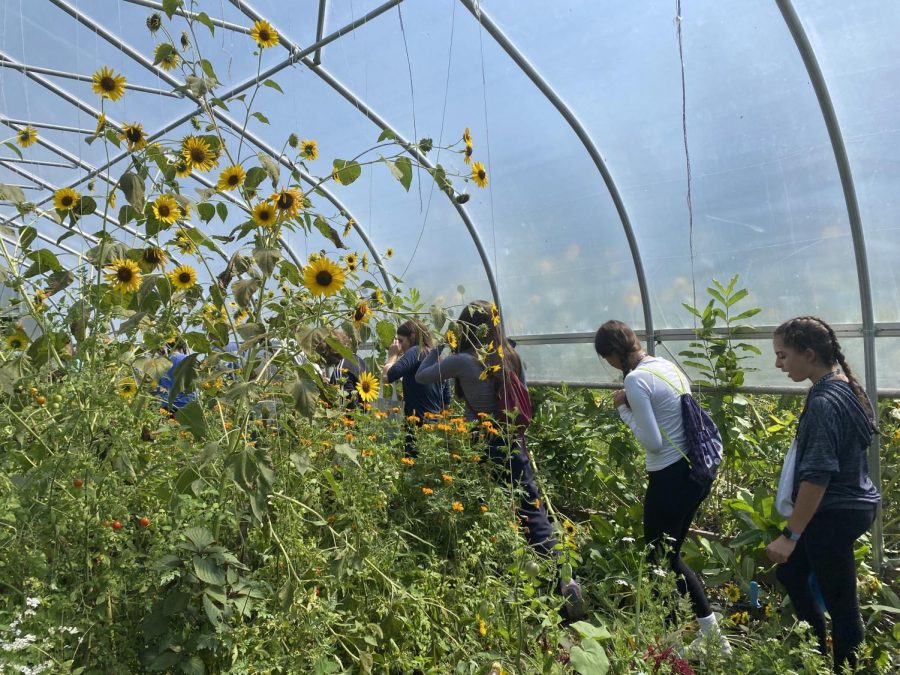 Staff's perspective on colloquiums is only one of many. Students were also affected by the changes in the colloquium registration process. Junior Mija Lisnich shared her experience thus far.
According to Lisnich, "Colloquiums bring something to the community because a lot of them talk about our city and allow us to go out and do things. Some involve giving back and allow students to mix with each other, meet new people, or even continue friendships." Her favorite parts are, "getting to sleep in, often dressing down, and being able to do things you normally wouldn't outside of school."
However, Lisnich also had an idea on how the colloquium process could improve. "There needed to be more warning, not just bringing it up randomly at study hall. A list of colloquiums should've been sent out ahead of registration to give time for students to think." Many students, like Lisnich, seem to feel rushed in choosing their colloquiums. This is what causes a lot of students to not always select ones they'd truly enjoy, because they weren't given adequate time to thoughtfully make decisions about what they wanted to do for a whole semester. 
Senior Amanda Dillon was affected by the loss of seniority which was reflected in her feedback. "I think it is something that got taken away from the senior class as a senior specialty. The current senior class shouldn't be punished for the actions of last year's senior class," she shared.
However, when asked about colloquiums as a whole, Dillon stated, "I like them, because they are a good mental health break. They bring something to the community, because you get to know kids that aren't in your grade and teachers that you wouldn't normally have for classes."