DePaul Prep's garden: More than a food source
"I love the garden," Samantha Rodriguez, a sophomore at DePaul College Prep, explained. Many students pass by DePaul Prep's Wendell and Marie Smith garden, located on the Southeast side of campus every day, but are unaware of how significant the space actually is. Yes, the garden is a beautiful space that produces produce, but its proven benefits stretch beyond the area to the student body, surrounding community, and environment. 
At DePaul Prep's old campus, formerly known as Gordon Tech, there was an established culinary and botany class for three years, even though there was no garden. However, when DePaul's new campus was built in 2019, major supporters encouraged construction. Two big advocates were the Kelly T. Smith Family, a DePaul Prep family, and Mary Dempsey, the president of DePaul College Prep. Melissa Flynn, a teacher of Sustainable Urban Food Systems and the Culinary Arts, a gardening and cooking class for Juniors and Seniors, explained that "it was awesome to have [Ms. Dempsey's] support" and that it was so exciting for a garden to be constructed.
Currently, the garden is an organic space that grows a variety of produce and flowers. No fertilizers or pesticides are used and regenerative growing methods are employed. Mr. Toledo, the garden's manager, explained that regenerative growing methods "rebuild an ecosystem where all living things are welcomed." Making up the garden are three raised beds, three beds that are 40 feet long by four feet wide, and four beds which are 50 feet long by four feet wide. Both Mr. Toledo and Mrs. Flynn take care of the garden as well as students enrolled in the class Sustainable Food Systems and the Culinary Arts. Right now as the season transitions from fall to winter, heartier vegetables are being grown. This variety includes tomatoes, cucumbers, squashes, kale, collard greens, Swiss chard, cabbages, pumpkins, eggplant, okra, brussels sprouts, herbs, potatoes, and carrots. Mr. Toledo noted that this season the garden grew two unique vegetables known as a "cucamelon" and "lemon coral". This array of plants will change when the season changes.
During the winter months when snow and ice cover campus, cold-weather loving plants, such as garlic and spinach, will be planted and cover crops will be utilized. Cover crops are plants that die in the cold weather but hold soil in place and implant nutrients into it. In addition, students will begin growing plants in DePaul's plant prep room, located on the second floor in the West wing. Those plants will eventually be transported outside and planted.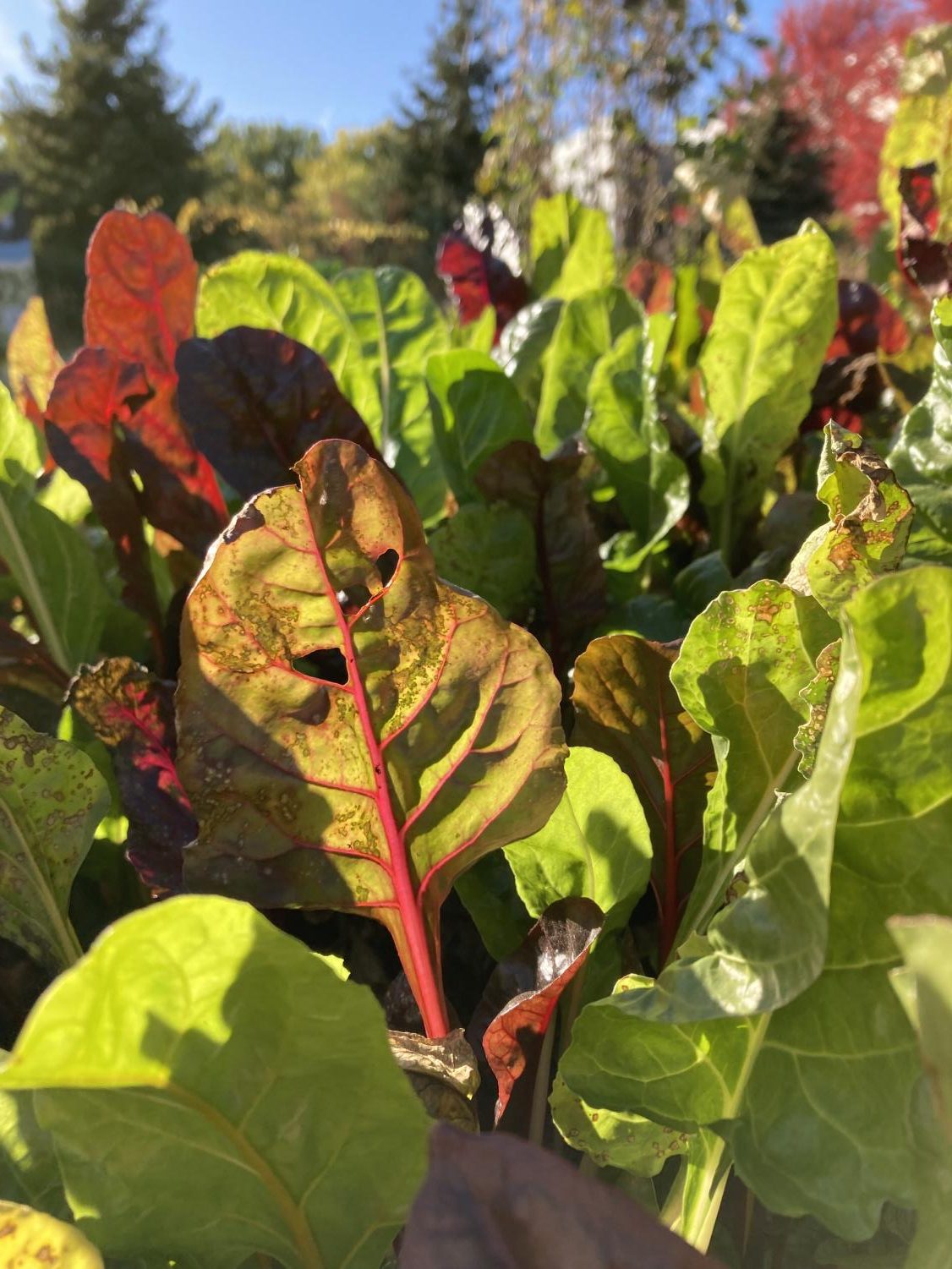 Students are heavily involved with the garden. They do anything from making compost from food scraps to wedding, harvesting, planting, seed saving, and cooking with the garden's produce. In fact, in the past students have made tomato pizzas, tomato sauce, zucchini bread, eggplant Parmesan, and more recently, apple crumble, roasted potatoes, and roasted brussels sprouts – all from what they've grown themselves. "I think it's really fun for the students to realize…not only did they grow this, but now what they're cooking with came right from there," Mrs. Flynn stated. 
Not only do students learn valuable culinary skills which can be utilized in everyday life, but they also improve their physical and social health through activity and the practice of awareness. Additionally, students are able to form a valuable relationship with the environment and are shown that fresh food can be grown, even in busy cities like Chicago.
The garden is also impacting the community in multiple ways. In early August, DePaul Prep donated almost one-hundred pounds of kale, sweet beans, beets, radishes, and tomatoes to Nourishing Hope, a local food pantry of Chicago. "The volunteers were very grateful," Ms. Lawler said, a major gifts officer in the Advancement Department at DePaul College Prep. "Obviously we hear things globally related to food insecurity and hunger, but this is happening right here in our neighborhood, especially when we talk about the prices of groceries and things like that, a lot of families are experiencing food insecurity." She went on to elaborate, noting that the garden is helping to answer St. Vincent DePaul's central question of "What must be done?" by aiding the community. Going forward next year, gardeners will plant food requested by Nourishing Hope, which includes more bell peppers and lettuces. At present, DePaul Prep has a partnership with St. Sylvester School, a Catholic grade school located in Palmer Square. Last year, students came to DePaul and participated in a cooking and gardening lesson and will return again this school year.
Lastly, the garden has a helpful impact on the environment. Global warming, the rapid increase in Earth's surface temperature due to harmful gasses entering the atmosphere and trapping heat against the Earth, is taking hold of the world. A common harmful gas that is a contributor to global warming is carbon dioxide, which has a lasting effect on the planet. Global warming causes climate change, which is the change in Earth's regions. These changes cover but are not limited to heat waves, poor water quality, and ocean acidification.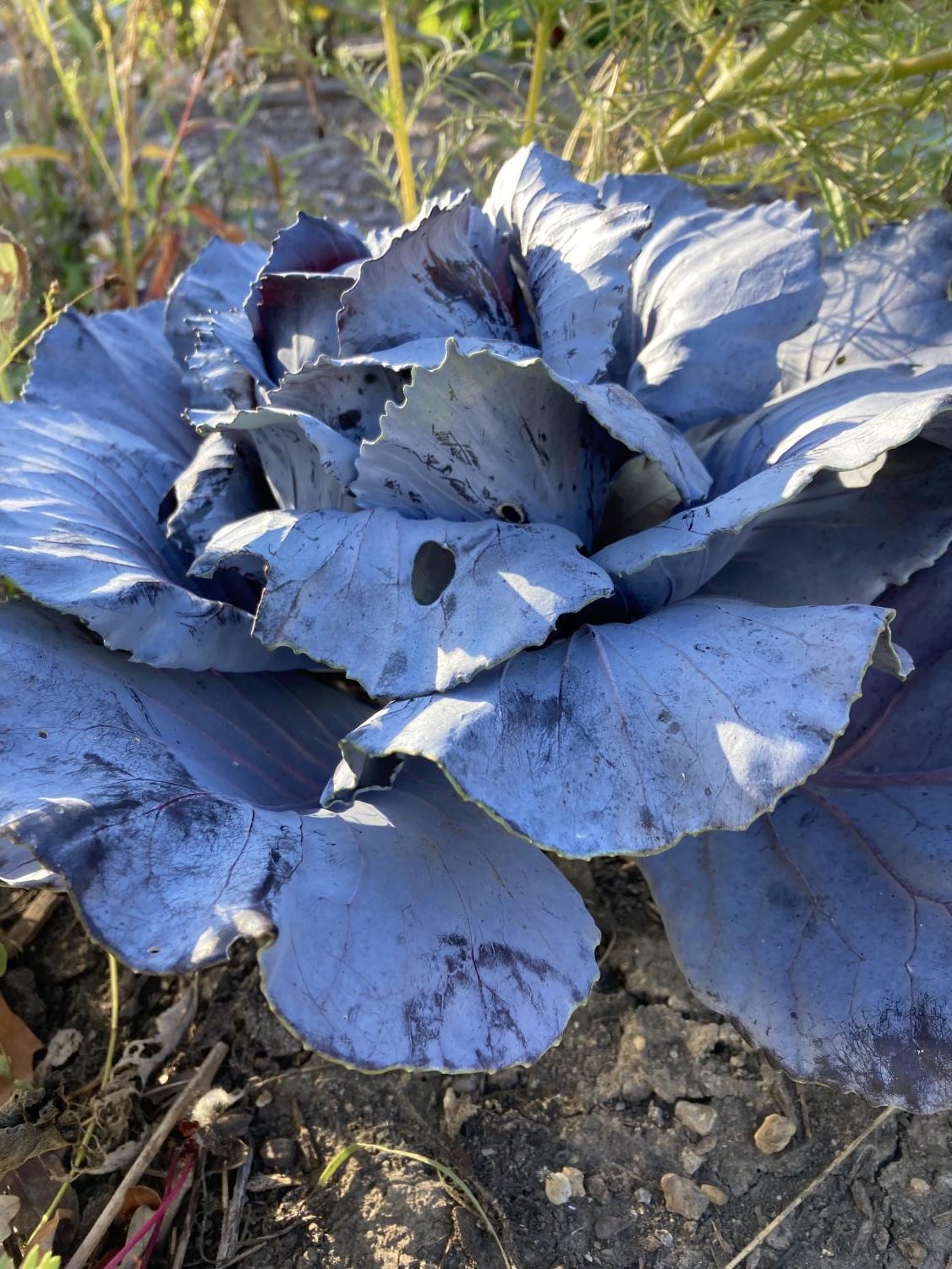 One of the main goals of DePaul Prep's garden is to preserve and improve the quality of the environment, which is done through a variety of ways. As previously stated, the garden is organic and no harmful chemicals are used upon it. Second, the soil isn't turned so that it can retain its structure and hold carbon dioxide, preventing it from entering the atmosphere. There is also a pollinator garden on the West side of the garden which attracts pollinators. Pollinators are organisms that carry pollen from one plant to another, which causes fertilization and reproduction. Examples of pollinators include bees, butterflies, and wasps. These organisms not only benefit DePaul's campus but the surrounding environment, too. Furthermore, the garden as a whole attracts many animals. Animals like hawks, sparrows, bees, squirrels, rabbits, and bunnies have been spotted at the garden, including the pollinator area. 
These animals make the ecosystem healthier and spread plants, which also increases carbon dioxide intake. 
In fact, Mrs. Flynn reported that, "Some of our plants this year grew where we didn't plant them. We had some rogue tomato plants growing that we didn't plant. We had some sunflowers where we didn't necessarily put them."
Future goals for this space include adding garden beds for perennial fruits, continuing the partnership with Nourishing Hope and St. Sylvester, and utilizing hoop trellises. Hoop trellises are arches, typically made of metal, that plants can grow on. Moreover, freshman Francesca Gustafson thinks that "we need to do more with [the garden]…make it clear that we have a garden, that it's beautiful, and maybe talk about the people who plant in the garden and take care of it." Gustafson also added that her overall aim is to "get it more well known".
Overall, the garden is much more than a place that grows food because of the benefits it provides to students, people of the community, and ecosystems. Students should appreciate these gains and are encouraged to visit and explore the space. "It's not just a pretty thing to walk by," Ms. Lawler said. "It actually has a function in our community and we're donating and partnering with people in our community, which is really important."