DCP golf teams grow, send first competitor to State
Going into the season, DePaul Prep's golf team had lots of new talent, dedication and excitement. They aimed to exceed their performance from the previous year, but little did they know they would be making history by sending their very own teammate to State. 
Even though the team has only been around three years, they have accumulated a strong group of players to represent the school. Despite the team being fairly new, they have a full roster and are very happy with how many people have joined.
Senior Kathryn Siko said, "When I started there were no cuts, with 12 girls max. Now we have 16 girls and expect to have cuts next year. We have grown in size and skill."  They had a full varsity team and look to expand the JV team next year with even more talent.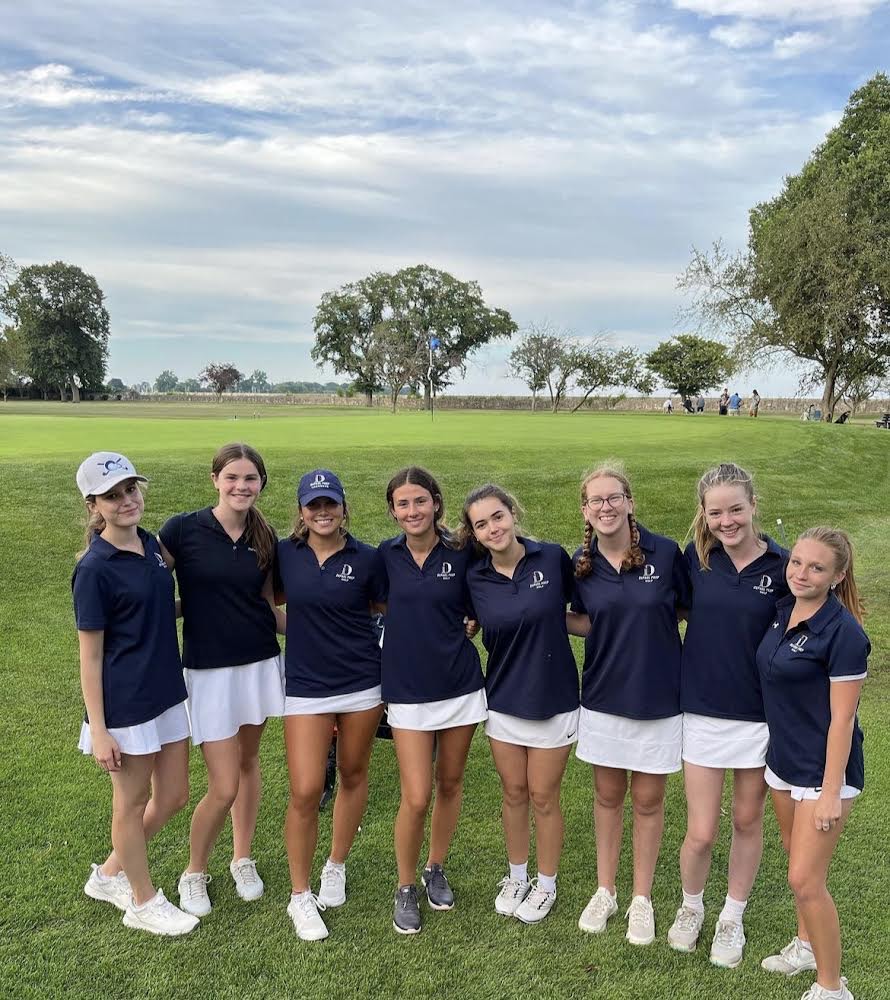 Both the boys and girls varsity teams started out strong with a streak of wins over many schools including Regina Dominican, Lane Tech, and St. Patrick.
One of the coaches that helped to develop the team and get it where it is today is Ed Spillane, who also serves as a Social Studies teacher at DePaul Prep. He said, "We are very proud of them this year, where the team has come and where it is." Spillane has been the golf coach for a little under 3 years and really enjoys it. Even though it is his first time coaching, by being a part of the coaching staff that sent a player to state, he has already created a name for himself and his athletes.
When asked how he thought the team did, he immediately said, "They did really well, especially when we sent most of the team to regionals."
Regionals is not the only accomplishment of the season: they sent senior Aidan Williams to state.
Senior Aidan Williams was the first DePaul Prep Ram to qualify for state in the program's history, and he did not disappoint. Williams ended up placing 71st out of all the 1A golfers in the state.
Williams began his golf career by playing with his grandparents and he realized how much he liked it and continued to develop his skills. He then decided to play for DePaul Prep and displayed much talent. From there, his skills have only gotten better by the year.
Williams had a very good experience at state. "It was a super competitive environment and something different." In the multiple days that he was there, he also made the cut on the first day. Despite the rough weather, he never failed to rely on his skills to finish strongly.
Williams ended up tying for 71st place.